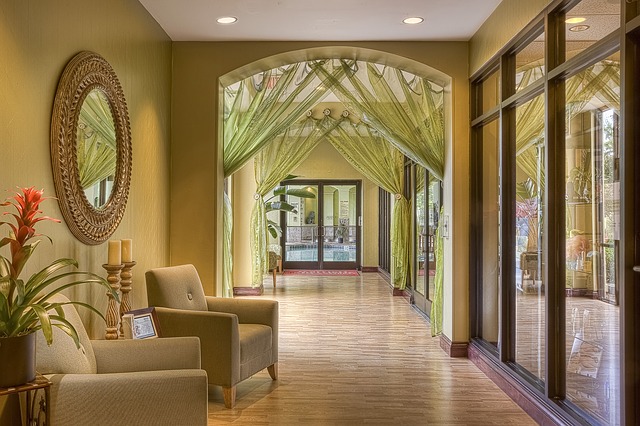 Traveling to do business sometimes is tiring, and when this feeling kicks in you want a good place to rest as you prepare to face new tasks. If you are someone who makes regular trips to various destinations across the world, you might have challenges choosing the best hotels as most of your time is devoted to getting your duties accomplished.
As D. Scott Carruthers, a travel expert and enthusiast has revealed, many people are unable to choose a good hotel for the mere fact that they lack the information or experience to help them make a good decision. He offers some ideas on some of the best hotels for business travelers that you should consider the next time you embark on a business trip to these towns.
Hilton Anatole (Dallas, Texas)
With more than 1,000 rooms, the Hilton Anatole offers you a choice of three executive floors, all packed with amazing features that will make your stay within the hotel a pleasurable moment. This is in addition to more than 50,000 square feet worth of space that is reserved for meeting and events, so if you are to host other guests you will not need to move away from the hotel. Its location is also another key element as it is strategically positioned in the vicinity of the city and you can move quickly to pick other business. Also included in the hotel is a variety of boardrooms, which overlook the skyline of the city, something that makes it more interesting to work within the environment.
Orchard Hotel Singapore, Singapore
The Orchard Hotel includes packages that are specifically tailored to suit the needs of business travelers, so you will pretty much find it satisfying and customized to help you to hold your meetings with ease. Under the executive club, you are served daily breakfast, offered limo rental services, shoe-shining services, complimentary laundry, and evening cocktails. Additionally, you could choose to hold meetings in their function rooms, which are backed by event planners and chefs who hold international recognition. All this is to ensure that your meetings are a success and those who choose to stay are offered premium support.
The Table Bay Hotel (Cape Town, South Africa)
Since 1997 when the hotel was opened by late Nelson Mandela, The Table Bay has striven to occupy a key position among leading hotels across the world with impeccable service and premium quality features and amenities. Most of the boardrooms and meeting spaces have personal chefs assigned and you will also receive an event planner if you are holding a big meeting. Most importantly, you are given airport transfers in luxury-category vehicles that have Wi-Fi enabled.
Knightsbridge Hotel (London, England)
The Knightsbridge Hotel, located in London, England, is among few hotels ideal for business travelers that are situated in serene environments. It is also near some of the most amazing restaurants in London, ones that are packed with entertainment offerings and awesome amenities. Features include guest areas, meeting halls, and an intimate library.